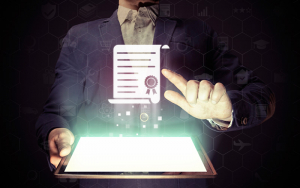 Data science is poised to play a vital role in research and innovation in the 21st century. Google, Facebook, Amazon, and YouTube are just some prominent examples which highlight the increasing impact of data science in our day-to-day life. The singularity which will facilitate the transition of our modern society to a science fiction-esque one is on the cusp of being realized due to the so-called data revolution, especially in the field of engineering.
Engineering Data Science is a broad field that encompasses predictive modeling and data-driven design of engineering systems. Applications range from health sciences and environmental sciences, to materials science, manufacturing, image processing, intelligent systems, and cybersecurity.
The demand for graduates with a data science background is already high and is growing rapidly across a wide range of industries worldwide. Houston, being the energy capital of the world as well as the home of a thriving healthcare industry, is also seeing a persistent demand for workforce well-trained in data science. To provide state-of-the-art training for a data-centric workforce, the Cullen College of Engineering offers a Graduate Certificate in Engineering Data Science.
Program
The Graduate Certificate is a five-course program which combines the basic data science knowledge gained via courses in Computer Science and Mathematics with discipline-specific engineering courses.
Audience
The Certificate program is suitable for graduate students in various engineering departments, and also for industry practitioners who would like to obtain some knowledge and proficiency in this exciting new field.
Application
This certficate program is open for both, students who are already enrolled or plan to enroll in a MS or PhD program at UH or individuals who plan to just enroll in this certificate program.
Option A: Students who are currently enrolled or planning to enroll in an MS or PhD program at the University of Houston can add the program as a concurrent certificate objective. Please register for the program using our application form and make an appointment to discuss details for course enrollment.
Option B: Individuals who are planning to enroll only for this certificate program
Admissions
Students pursuing an MS or PhD degree have already been admitted to UH and they will be enrolled in the Certificate program simply upon request. Applications from prospective students interested in the Certificate only, without a further advanced degree, will be evaluated by the Data Science Institute. Admissions will be regulated by existing university rules as detailed in the Graduate Catalog. Specifically, "applicants for admission to the Certificate program must meet the same admissions standards and requirements as other applicants for graduate study, with the exception of officially reported standardized exam scores (e.g., GRE, GMAT)." Certificate only students will not be required to take the GRE.
Curriculum
Three of the five courses constituting the program are foundational data science courses and are common for students of all engineering departments. The three data-science foundational courses are to be chosen from the two groups shown in the following table. A minimum of one course must be taken from each group.
GROUP A
EDS 6333 Probability and Statistics for data Science OR
INDE 6333 Probability and Statistics
EDS 6342 Machine Learning OR equivalent
INDE 6372 Advanced Linear Optimization
MATH 6397 Applied and Computational Probability
GROUP B
ECE 6342 Digital Signal Processing
COSC 6380 Digital Image Processing OR
ECE 6364 Digital Image Processing
ECE 6337 - Stochastic Processes in Signal Processing and Data Science
COSC 6339 Big Data Analytics OR
PETR 6397 Big Data Analytics
INDE 6360 Engineering Analytics
The remaining two courses are to be chosen from the data-science oriented courses offered by the various departments of the College. One of these latter two courses may be project-oriented or consist of an internship in a Houston area company supervised by a UH faculty member. Every department of the Cullen College already offers courses with significant and suitable data science content.
Fall 2022 Courses
Core
NDE 6333 - Probability Stat For Engineers
MECE 6397 - Machine Learning
or
COSC 6342 - Machine Learning
Prescribed Electives
INDE 6372 - Advanced Linear Optimization
INDE 6360 - Engineering Analytics
ECE 6337 - Stochastic Processes in Signal Processing and Data Science
ECE 6342 - Digital Signal Process
COSC 6336 - Natural Language Processing
COSC 6376 - Cloud Computing
COSC 6380 - Digital Image Processing
Electives
CIVE 6393 - Geostatistics
IEEM 6360 - Data Analytics for Engr. Mgt
CIS 6397 - Python for Data Analytics
BZAN 6354 - Database Management Tools for Business Analytics
Please note that some more courses/sections will be offered in the fall in the Core and Prescribed electives categories. They will be confirmed in the next few weeks.
Summer 2022 Courses
INDE 6333 - Probablity and Statistics for Engineers (Core)
BIOE 6306 - Advanced Artificial Neural Networks (Elective)
IEEM 6360 - Data Analytics for Engineering Managers (Elective)
Spring 2022 Courses
The courses eligible for the Certificate program offered in the Spring of2022 are:
CIVE 6358 - Deep Learning for Engineers
ECE 6381 - Sparse Representations for Signal Processing
ECE 6397 - Introduction to Machine Learning
ECE 6397 - Big Data Analysis and Applications
INDE 6333 - Probability Statistics for Engineers
INDE 7397 - Big data and analytics
INDE 6372 - Advanced Linear Optimization
MECE 6397 - Learning Meets Systems and Controls
BIOE 6306 - Advanced Artificial Neural Networks 
PETR 6397 - Big data analytics
COSC 6397 - Deep Learning
COSC 6380 - Digital Image Processing 
COSC 6373 - Computer Vision
COSC 6339 - Big Data Analytics
Contact
Dr. Yashashree Kulkarni
Associate Professor, Mechanical Engineering
Director Research Computing, Cullen College of Engineering
Email: egrhpc [at] uh.edu
Phone: 713-743-3657